---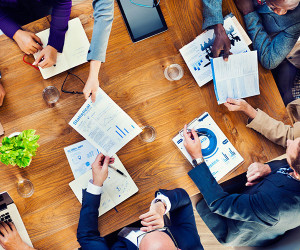 You have a team of professional engineers, accountants, or analysts. They're good at what they do—but can they write effectively? You've trained them in corporate policy and structure, but has anyone ever taken the time to teach them how to convey those concepts, and themselves, properly in writing?
Professionals in any industry can benefit from the instruction of a Sparks Corporate Writing Coach. In training courses specifically designed for your organization, our Corporate Writing Coaches will walk your teams through realistic scenarios they might face on any given day—writing a response to a customer request, introducing themselves by email or letter, or drafting an international meeting request—and teach them the skills of proper grammar, tone, and presentation. Through a series of writing tasks and challenges, your key people will learn to pen the perfect response in almost any situation.
Contact Us today to schedule your corporation's next crucial educational development event. Writing Coaching and Training will be the best corporate team-building activity you have ever invested in.
Video conferencing and in-person training available.