---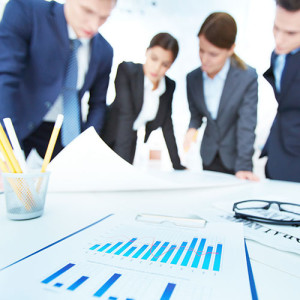 Who hasn't had that sickening feeling after pushing the send button? You know what I mean, when your subconscious mind screams, "What did I just say? I didn't review that properly!" The casual world we currently live in demands that we act in haste. It creates a false intimacy and sense of immediacy that is often a business minefield.
If you are sending an email to a client, your boss, or a potential boss, corporate or business editing should be top of mind. There is plenty of upside to a well-drafted letter, and a world of hurt that can arise from a mistake.
For example, you send an email to an elderly client, a distinguished scientist with whom you have established a first-name basis. You meant to use the salutation "Dear Charles," but instead you have typed "Dead Charles." Immediately, Charles' terse reply pops up on your computer screen. "I am not dead."
How do you address tone and quality of content while simultaneously creating a promising business relationship? How can you avoid meaningless jargon and communicate effectively? How do you create an electronic atmosphere that avoids the cold and clinical, yet does not embrace the saccharine and insipid?
Sparks Corporate Editors can help. Contact Us today for a quote.
REPORTS, PROJECTIONS AND SO MUCH MORE…
Are you and your team struggling to polish your year-end report or quarterly projections? While you might be sure about your figures and charts, do your grammar and syntax convey a sense of competence and true understanding of the facts? If there's even the slightest doubt, what will your investors and board members think?
Sparks Corporate Editing services specialize in handling all of your business writing needs. Our dedicated editors will correct your spelling, pen your opening statements, and polish your documents to a professional standard.
Before your documents go to press—whether they're marketing materials, reports, website pages and updates, internal or external communications—have our professional Sparks Corporate Editors review and correct them. Their keen eyes are trained to find mistakes.